As an architect, sending invoices and getting paid fast is critical to business success.
You need a reliable system in place for invoicing your clients, and you need to quickly and easily create invoices that look professional and accurately reflect the work you've done, and what is still remaining.
With over 4,000 invoice templates in our database, we've created a best practice invoice template for architects that you can download for free as an editable word document (.docx) that you can customise to suit your needs:
Download your FREE architect invoice template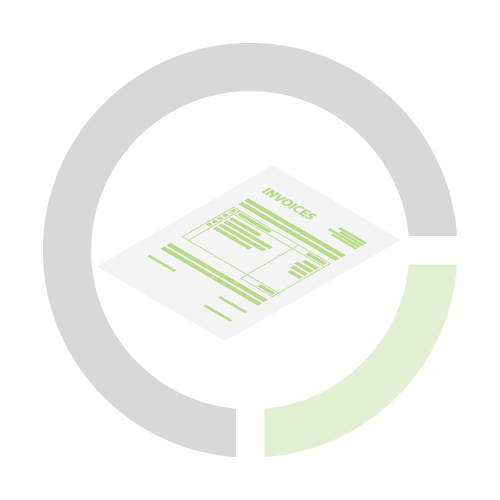 To help ensure you get the most out of the architecture template and produce invoices that impress your clients, follow our tips below.
How to create an architecture invoice?
1.    Insert your logo top right
2.    Enter your information, including invoice number, date and order number/reference. Invoice numbers must be unique.
3.    Add key client information, including your client's address, the job number, job description
4.    Add your project/service breakdown. We recommend using the RIBA stages and showing the agreed fee, the amount claimed to date and what is being claimed on this invoice. By showing what has been previously claimed, you will be providing an extra layer of transparency to help make your client's accounting process simpler – as well as give them peace of mind about how much is still due in the future.
5.    Ensure you add VAT (or any other applicable sales taxes) if applicable
6.    Input your bank details and business name to ensure that payments are not held up
7.    Save the invoice, print it to PDF  and email it to your client
To find out more about the different ways you can price your architecture services, make sure to check out our guide
Invoicing Tips for Architects
As with most businesses, sending invoices to clients is only part of the process. It's also important to keep track of the status of payments. We recommend you log all the invoices you have issued and the payments you receive and frequently review your client's accounts for any outstanding money. If invoices are overdue, you should politely chase for payment as soon as possible.
See our guide on when to invoice on projects
To help make running your practice easier and remove the headaches of administrative burden and unbilled time, we've built a suite of tools available to you in our project management software for architects.